Marketing translations at Interlingua:
stylish and professional
Marketing translations require particular linguistic and cultural sensitivity. The message of your marketing text should ultimately be convincing in the target languages as well. This is why we work exclusively with specialist translators who are native speakers of the target language. In this way, we can offer you the perfect mix of creativity, feel for the language and expertise.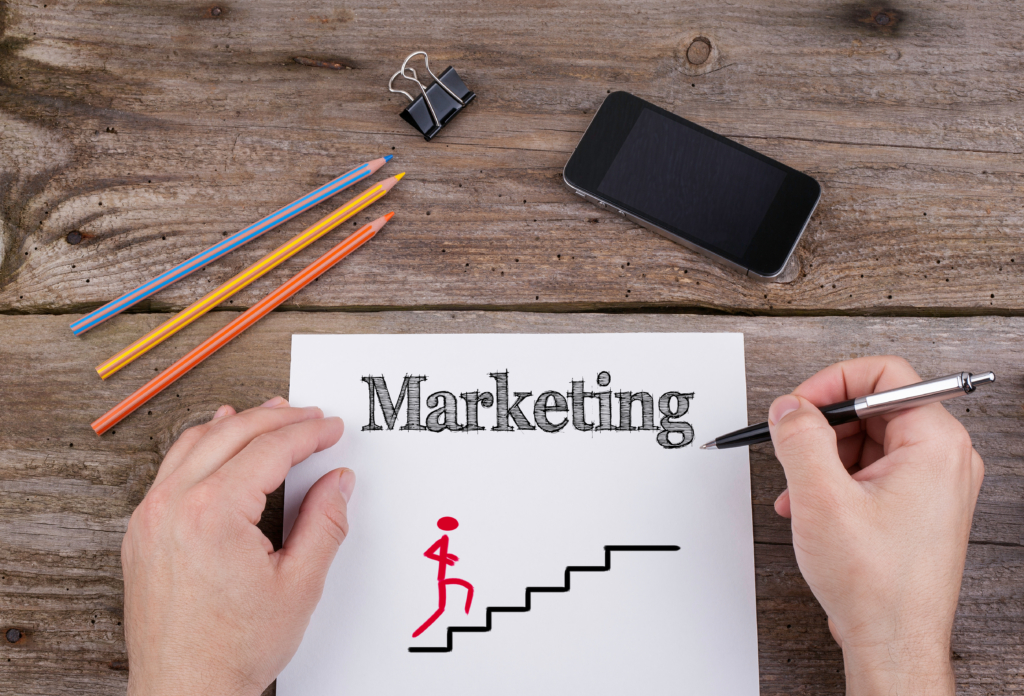 Our focus: your message & target group

Tailored customer service and top quality

Your target group is our focus
It is often a huge challenge to write a marketing text or advertising slogan in your native language. To then translate it into another language, taking into account all the cultural nuances and local factors, is a considerable undertaking that requires a great deal of skill.
We are very careful to make sure the choice of words, tonality and cultural adaptation of the marketing translation match your target audience. At the same time, our translators ensure that your corporate identity is maintained in the translation of your advertisements.
Our specialist translators for advertising and marketing
At Interlingua, you can be sure that your translation will be carried out by professional translators and revisers according to the double-checking principle – after all, we are EN ISO 17100 certified. But we go one step further and only let specialist native-speaker translators specialised in marketing and advertising work on your texts. After all, it makes a difference whether someone translates advertising messages or legal texts. That is why our marketing translators have many years of specialised professional experience and often also have training in the fields of journalism, marketing or sales.
DTP service: a professional layout for your marketing translation
If you want to publish your translation, it may be necessary to work on the layout (e.g. brochures, mailings or packaging). This includes, for example, adjusting text fields because the text length has changed. Sometimes figures and tables also have to be brought into line with the new language. Our DTP service ensures that you can publish your translation without having to do this yourself. We work with professional graphic designers who are proficient in all current software and familiar with the various typesetting systems.
At Interlingua, your marketing translation is in the best of hands
Whether print or online: we can translate a range of advertising materials and marketing texts for you, including the following:
• Brochures, catalogues, customer magazines
• Content for websites and social media
• Product presentations, product texts
• Advertising campaigns, slogans & claims
• Press releases & newsletters
The text types mentioned represent an overview of the translations usually requested in these subject areas. We can, of course, also translate many other text types on request.
Frequently Asked Questions (FAQ)
In which formats can I send you my marketing texts to be translated?
ANJgu
2022-11-21T15:25:18+01:00
Whether it's a brochure in InDesign, an export of a landing page as an XML file, or social media postings as an Excel spreadsheet, we work with all file formats commonly used in marketing and advertising. Ideally, you send us your source texts in an editable format. This prevents conversion errors and keeps the preparation time (and thus translation costs) as low as possible. But, of course, we are also happy to edit non-editable files for you (e.g. PDF files).
How much will it cost to translate my marketing texts?
ANJgu
2022-11-21T15:24:50+01:00
For translations, we charge per word in the source language. For repetitions within the source text, we grant discounts which are staggered according to how similar to each other they are (see working with CAT tools). In order for us to send you a no-obligation quote that takes into account these discounts, please send us your source text by e-mail or via our contact form. If your text is not yet ready, we will be happy to create a cost estimate based on a draft or a sample file. Please also write to us if you would like to receive preliminary information about our word prices for a specific target language – we will get back to you as soon as possible!
Also good to know: we charge for some language services by the hour, for example, linguistic editing, keyword research for SEO translations and our DTP service.
How long does it take to do a marketing translation?
ANJgu
2022-11-21T15:23:54+01:00
Rest assured, tight deadlines and changes in plans at short notice do not scare us. An international network of specialist translators for advertising and marketing enables fast delivery times. We will provide you with the exact processing time for your project when we send you your quotation.
As a guide, an experienced marketing translator can translate about 1,500 words per working day. Please note that the exact delivery time also depends on the amount of time needed to carry out research and the scope of the creative service (e.g. slogans, claims, SEO metadata).